New Deputy Chief Constable appointed
The CNC welcomes a new Deputy Chief Constable with the appointment of Chris Armitt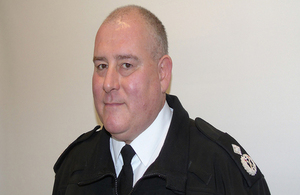 Chris Armitt
The Civil Nuclear Constabulary (CNC) has a new Deputy Chief Constable, with Chris Armitt being appointed to fill the role left vacant after Simon Chesterman was appointed Chief Constable earlier this year.
Chris joined the CNC in 2015 as Assistant Chief Constable, after spending 26 years with Merseyside Police and prior to that eight years in the army with the Royal Engineers. During his career, Chris has fulfilled a wide range of operational roles including the role of Gold Commander for the NATO Summit in 2014. In June 2015 he was awarded the Queen's Police Medal for distinguished service.
Deputy Chief Constable Chris Armitt said of his appointment: "It is a great honour to have been selected to be the new Deputy Chief Constable for the CNC. Having been here four years I've met most of the people who work for the CNC and I know that as an organisation we have so much to be proud of and also a lot of potential. I am looking forward to playing my part in helping us reach that potential, both collectively and as individuals."
Chief Constable Simon Chesterman said: "Chris has been through a very rigorous selection process to get this role and I congratulate him on his appointment. The role attracted a lot of very talented and exceptional people, so Chris has really earned it.
"Chris's enthusiasm, experience and commitment to the organisation and its people are invaluable to the CNC so I am delighted he has accepted the role."
Share: