New Government Campus booking portal
Enhancing the way you book learning with us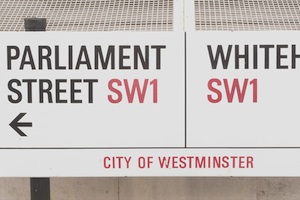 As part of the efforts to continually improve the user experience for anyone booking courses through the Learning Frameworks, a new booking portal has now been activated.
Designed in response to user feedback, the new portal makes the process of booking closed or public courses smoother and quicker. The new portal is an online version of the current booking request forms and will eventually replace these forms. However, both booking routes will remain available for the next couple of months.
The new portal is accessible via the Government Campus booking page as well as from individual course pages on Prospectus online.
What bookings can be made on the system?
The portal can be used to book public or closed courses. A public booking is for courses that will also be attended by people outside of the Civil Service. A closed booking is where a group of Civil Service learners are booked onto a single, private course.
How do I make open and programme bookings?
Open bookings (when a civil servant makes a single booking onto an event that will be attended by other civil servants) will still be made through the CS Learning website as this hosts additional resources for all the available open courses.
Details of what is available to book as an open course can be found on Prospectus online. Individual course descriptions will show whether they are available for open bookings or not, while a full list of all upcoming scheduled courses can be found on the Open course schedule.
Since programmes require more long-term scheduling, they will continue to be booked using the existing programme booking form. This will remain accessible from the CS Learning website.
We will continue to collect feedback and develop the system to improve user experience where we can.
How to use the portal
To use the new booking portal for the first time, you'll need to register as a new user. You can follow the detailed step-by-step guide to register.
If you have any questions about the new portal, please contact the Helpdesk. You can email them at support@governmentcampus.co.uk or call on 020 3640 7985.
Share: