How the government is supporting workers
What the government has done to protect and enhance workers' rights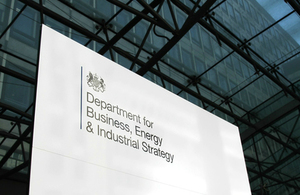 The UK has one of the best workers' rights records in the world. As a result of government action, there are now more employees on the payroll than ever before, as we continue to support workers and build a high skilled, high productivity, high wage economy.
The government has protected and enhanced workers' rights by:
Making sure 2.5 million people received a pay rise in April by raising the minimum and living wage. The largest ever cash increase to the National Living Wage will put over £1,000 a year into a full-time workers' pay packet, helping to ease cost of living pressures. We're helping younger people too, by lifting the minimum wages for under-23s and apprentices.
Leading the world with one of the highest minimum wages in the world – more generous than those in similar economies such as France, Germany and Japan.
Holding UK businesses to account, ensuring employees are getting what they are owed. In December we named and shamed 208 employers who had failed to pay the minimum wage – taking the total number of employers named since 2014 to around 2,500. We made sure these companies paid back their employees and paid the price with hefty fines for law breakers. We have also quadrupled the maximum fine for employers who treat their workers badly.
Giving the lowest paid in society more control over when and where they work. The government just this week announced it will extend the ban on using exclusivity clauses to contracts where a worker's guaranteed weekly income is below the Lower Earnings Limit, which is currently £123 a week. This ensures an estimated 1.5 million people have the option to pick up extra work if they want to, further increasing flexibility.
Tackling appalling business practices, such as P&O Ferries firing their employees without consultation. Reporting them to the insolvency service and taking an active role in ensuring they treat their workers fairly, we also recently committed to producing a statutory code on fire and rehire practices to strengthen the rights of all employees. This will clamp down on controversial tactics used by employers who fail to engage in meaningful consultations with employees before making changes to their contracts.
Closing a loophole which sees agency workers employed on cheaper rates than permanent workers.
Recognising the importance of flexible working arrangements by announcing a wide-ranging package of measures to help give employees more flexible working options in the future, including seeking views on making flexible working the default unless employers have good reason not to.
Offering generous leave entitlements, continuing with our aim to make the UK the best place in the world to live and work. Workers get over 5 weeks of annual leave and a year of maternity leave, while the EU minimum for maternity leave is just 14 weeks.
As part of this, we also brought into force a world first, giving parents a new legal right to 2 week's paid bereavement leave for those who suffer the devastating loss of a child, irrespective of how long they have worked for their employer.
Giving all workers the right to receive a statement of their rights from day one.
Supporting workers throughout the pandemic, taking steps to protect the earnings of workers through furlough, including a new law to make sure furloughed employees who were made redundant received full redundancy payments.
And of course, all this action to support workers' rights has come alongside the government's unprecedented £9bn package to support families with the cost of living, including a £150 council tax rebate, and a £200 energy bill discount to cut energy bills for the vast majority of households.
Share: