Local government workers to receive increased pensions protections
Consultation to look at strengthening pensions protections for local government staff who have had their roles outsourced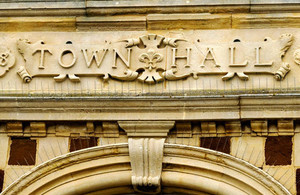 Public sector workers will receive increased pensions protections in the event their job is outsourced, in proposals published today (10 January 2019).
The Ministry of Housing, Communities and Local Government is consulting on reforms to ensure local government workers whose roles are compulsorily transferred to independent providers, retain the right to remain in the Local Government Pension Scheme.
Under the reforms, transferred staff will continue to have access to all the benefits of being a member of the Local Government Pension Scheme, despite their change of direct employer.
Their membership will also continue even if their role is sub-contracted or transferred again in the future, provided they remain in the role they were transferred out from.
Currently employers with staff who have been transferred from local government roles retain access to the Local Government Pension Scheme, or they can offer staff entry into a broadly comparable private pension scheme.
Under today's proposals it will no longer be possible for employers to offer staff a comparable scheme; all transferred staff will be able to stay in the Local Government Pension Scheme.
The Minister for Local Government Rishi Sunak MP said:
"We're committed to making the Local Government Pension Scheme fairer and are seeking views on taking existing pension protections further.
"Staff who have no choice in the transfer of their role will, under these plans, have the peace of mind that despite their change in employer they will remain in the Local Government Pension Scheme retaining their full membership and benefits."
The consultation launched today also puts forward proposals around the mergers and takeovers of Local Government Pension Scheme providers.
Where a provider has been taken over, the liabilities for its pension scheme will now fall to the successor body. Where this successor body is also a Local Government Pension Scheme it will combine the members of the pension scheme it is taking over along with those in its current scheme.
Further information
The government's 'Fair Deal' policy was introduced in 1999 and sets out how pensions issues should be dealt with when staff are compulsorily transferred from the public sector to independent providers delivering public services.
The Ministry of Housing, Communities and Local Government consulted in May 2016 on the introduction of greater pensions protection for employees of LGPS (Local Government Pension Scheme) who are compulsorily transferred to service providers.
The 2016 consultation proposed that, in line with the government's Fair Deal guidance of October 2013, most LGPS members in this position should have continued access to the LGPS in their employment with the service provider. In doing so, it was proposed that the option to provide transferring staff with access to a broadly comparable scheme should be removed.
On 19 April 2018, the government response to the consultation confirmed our commitment to introduce the strengthened Fair Deal in the LGPS but noted that respondents to the 2016 consultation had raised a number of concerns regarding the specific approach we proposed to adopt.
We said we would give full consideration to the points raised and committed to consult on new proposals.
The consultation will run until Thursday 4 April 2019.
Share: