Prisoner escort contracts awarded
New prisoner escort contracts have been awarded which will see the introduction of a modern fleet of vehicles and innovative monitoring technology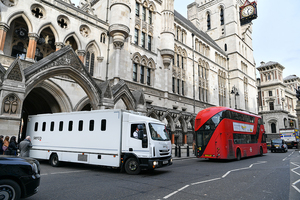 The revised contracts for the Prisoner Escort and Custody Service (PECS) will build on the current arrangements within England and Wales - introducing an updated fleet of escort vehicles with enhanced safety and security features, and an innovative digital platform which provides real-time data on the location of detainees and prisoners who are being moved.
These changes will improve the efficiency of the PECS service as well as overall safety, security and decency for prisoners. They will also realise significant benefits during the 10-year term of the contracts such as reducing the number of delays at court, stopping mixed transportation of adult and youths and minimising the time a prisoner spends in a court cell or prison van.
The contracts were awarded following a competitive procedure. GEOAmey Ltd and Serco Ltd offered the best overall bids in terms of quality and cost and the contracts will start from 29 August 2020.
Performance will be monitored through monthly meetings to ensure high standards are maintained and suppliers are held to account.
Share: