Office for Place launch
Speech on the launch of the Office for Place, new National Model Design Code and revised National Planning Policy Framework at the Policy Exchange webinar on Building Beautiful Places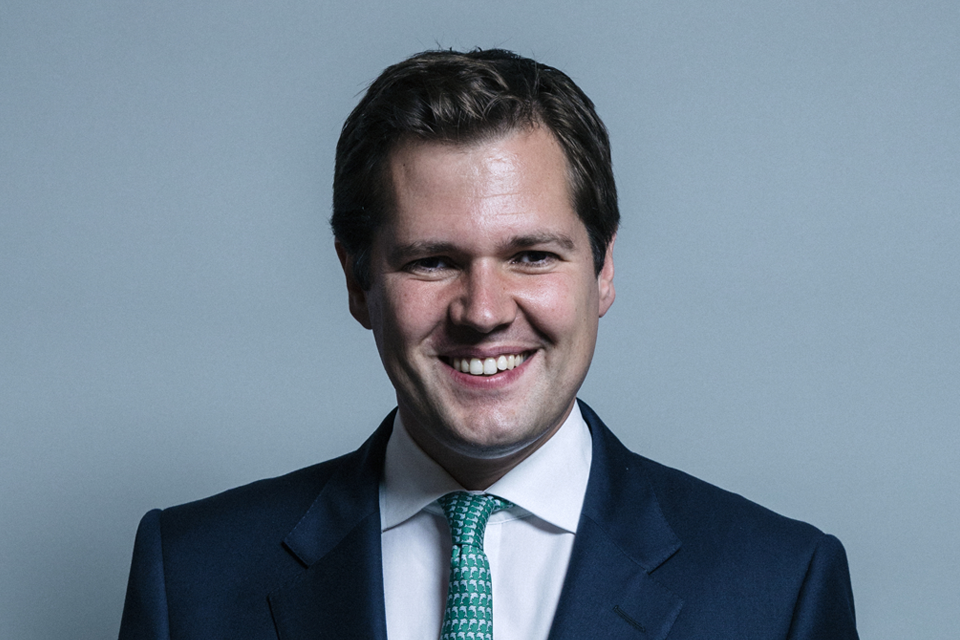 Introduction
A warm welcome to you all.
Thank you Dean and Policy Exchange for hosting us.
Today's launch of the Office for Place – alongside the new National Model Design Code and revised National Planning Policy Framework - marks a change in direction for housing and planning.
After the upheavals of the past 16 months, many people are rethinking what they want from their homes and local communities.
Those lucky enough to enjoy space to work from home, gardens or ready access to parks, will be making full use of them. For those who don't, the need for us to respond with more and better homes is more urgent than ever.
The Prime Minister and I are proud to have overseen the most homes delivered last year of any year in my lifetime — almost a quarter of a million more families are able to enjoy the security and pride that comes with a home of their own.
But house prices are continuing to rise and the case for new housing is made by relatively few.
As we respond to the need for more homes to help the next generation of families, we must also create places in which people feel a sense of belonging.
People do not want their built environment to be a fragment of anywhere. It must be somewhere.
That hasn't always been true of new housing, which often pays little heed to local identity or lacks simple things such as tree-lined streets that foster neighbourliness.
Poll after poll suggests we prefer the homes built before planning really began with the 1947 Planning Act, not those that came after.
Despite the post-war mistakes, we have some of the best designers and architects in the world and one of the finest built environments — why else do legions of international tourists normally flock to our market towns and cathedral cities?
But we can do better than we have in recent decades.
So we're putting beauty back at the heart of how we build.
And I use the word 'back' deliberately.
Because a fundamental principle behind the Office for Place is there is wisdom to be drawn from the creation of community throughout the ages.
Today it means re-setting our approach so that we're not just building houses, but creating beautiful, greener, enduringly popular places where people want to live and can prosper.
An approach that has been spearheaded by the invaluable work of the Building Better Building Beautiful Commission – appointed by my predecessor James Brokenshire – under your inspired leadership, Nicholas, and that of our late friend and former colleague, Sir Roger Scruton. My thanks to everyone involved.
The importance of beauty and quality
It's no exaggeration to say that your Living with Beauty report is one of the most important we've seen in recent years.
Most notably, for the powerful case it makes for why places matter more than ever as beacons of pride, identity and belonging.
Places that stand the test of time in every sense – that are as good for the planet as they are for the soul.
That's why beautiful, high-quality homes must become the norm, not the exception.
The cost exacted by poor homes and places on quality of life is well-known.
Less explored is how the decline in quality – and, yes, beauty – that we've seen over the post-war period– has corresponded with increasing opposition to new housing.
So, far from beauty and quality being a luxury, it's clear that they're key to unlocking community consent.
Beautiful, high-quality homes are approved quicker, sell quicker and are enduringly popular.
Coal Drops Yard in Kings Cross is an excellent example of this type of imaginative regeneration.
A set of Victorian warehouses transformed. A 52 column steel structure threaded within the fabric of 19th Century buildings. A new space for people to live, shop and come together, fusing local history with a global city on the move.
Last week I was in Beeston in Nottinghamshire to see a former coach depot being transformed into a square that would not be out of place in Bath.
All on brownfield land, providing more homes and at prices affordable to local people. It can be done.
It is easy to dismiss, and many have tried, the idea that beauty is appropriate for debate in the political sphere.
The argument being that if 'we' are raising the question, the answer is presupposed.
This misses something fundamental about the purpose of the work we have undertaken.
Beauty in an objective sense isn't an expressed preference imposed on others – rather it is understood through attention and effort.
By learning what people need and desire, by what fits and doesn't fit, and what offends and alienates.
Through this endeavour we come to understand beauty and why it matters to people and places.
By simply having the debate we have taken a huge step forward. But it is not enough.
National Model Design Code
The question is how do we make what is too often exceptional – too often the preserve of the wealthy – available to everyone.
The answer - if we look at what's behind the creation of so many great places – is a strong community involvement and leadership.
To that end we're making beauty central to the planning system, through changes to the National Planning Policy Framework and the new National Model Design Code, with communities taking the lead.
The aim is to establish what is provably popular with local communities and embed those standards into the planning system via local design codes to ensure consistent, beautiful development.
By enabling communities to set the terms for developers at the very start, we are improving the way we deliver homes.
Taking power out of the hands of the big developers and giving it back to local communities – with more opportunities for small local builders in a more competitive and diverse industry.
And through our longer-term reforms to planning laws, we'll stop local preferences from being bulldozed by litigious developers
Instead making those preferences the very foundations on which beautiful new homes are built.
NPPF / New Homes Ombudsman
The Design Code's emphasis on beauty is reinforced by the revised National Planning Policy Framework, which also includes an expectation for new streets to be tree-lined - dramatically improving air quality and biodiversity– helping us get to Net Zero while also building beautifully.
The New Homes Ombudsman, which we are legislating for in the Building Safety Bill, also champions the higher standards that buyers deserve – buyers who will now have double the time – from 6 to 15 years – to seek compensation from developers for poor work, with existing homes, as well as new builds, in scope for the first time.
All of which add up to unprecedented requirements for beauty, quality and sustainability – in better homes which win public backing and are therefore more likely to get built.
A reset in how we build, with communities in control and rules that can no longer be cheated.
So we can again value new buildings just as much as those built centuries ago.
Pilots
We want to help local areas seize this opportunity.
To that end, the new National Model Design Code provides a toolkit to help councils develop local design codes that reflect what their communities want.
We're channelling this approach in settings ranging from densely populated urban centres to sparse, rural communities; with a second round of pilots launching today on top of the those involving 14 councils that were announced in May.
Our aim is to ensure that councils are ready to step up at scale so that those design codes and masterplans make their mark not just in impressive local estates like the Duchy of Cornwall, but throughout England.
Office for Place and Advisory Board
And that's where the Office for Place will be crucial – supporting both local people and industry to create more of these attractive, popular places.
In doing so, it will draw on Britain's world-class design expertise to help local councils and communities develop user-friendly, effective design codes for their communities, requiring beauty by default within the planning system to drive up standards.
The Office for Place will improve our understanding of people's preferences about places – what makes them popular or not – and how this relates to public health, well-being and sustainability.
And by sharing what we learn from our design code pilots and research, our aim is shifting an industry culture to a point where mediocrity is no longer proposed nor accepted.
I'm delighted that Nicholas will lead this organisation, as the foremost proponent and most influential champion of this work in Britain today. He and his board of experts will advise, provide a crutch to the arms of neighbourhoods and communities, and will be empowered to highlight where developers are quite clearly falling short.
And you'll be hearing very shortly from Nicholas, who will be able to say more about the Board's role and how it will help pilot the National Model Design Code with communities across England.
Conclusion
And so, if all of this is so obvious, a wisdom earned over generations, then why are we here today?
Because beauty and community must be fought for, and the case for them must be made and re-made.
Sometimes this is a fight to preserve, sometimes to change.
And it matters, because we feel deeply about our homes and our communities.
Few understood this better than Sir Roger – who we miss especially today.
As he said: "We have a need for friends, family and physical contact; we have a need to pass people peacefully in the street, to greet each other and to sense the safety of a cared-for environment that is also ours. The sense of beauty is rooted in these feelings, and it is the principal reason why people fight to preserve it."
It is my great pleasure to introduce Nicholas Boys Smith, Chair of the advisory Board for the Office for Place.

From:
Ministry of Housing, Communities & Local Government
The Rt Hon Robert Jenrick MP
Share: