Regulator sets out key lessons for social housing providers to protect tenants
RSH publishes its annual consumer regulation review report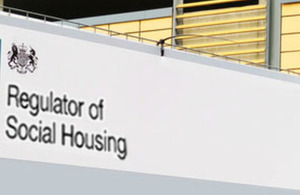 The Regulator of Social Housing has today (22 September 2020) published its eighth annual review of social housing consumer regulation.
The report sets out how RSH responded to consumer regulation referrals during 2019/20, including breaches of consumer standards.
Although the number of non-compliant providers remains small overall, the report shows that the number of cases where RSH has found a breach has increased substantially compared to previous years, in part reflecting the increased number of referrals from local authorities. It sets out 6 key lessons for all providers.
These lessons include urging housing associations and local authorities to ensure tenants are safe by meeting all health and safety requirements, treating tenants fairly and taking into account their diverse needs, and responding to complaints from all tenants effectively, including shared owners.
In line with its co-regulatory approach, RSH also highlights the importance of social housing providers being clear on legal and regulatory requirements, having robust governance arrangements, and having good quality data and effective systems.
Where providers are experiencing problems, RSH notes that providers' transparency and willingness to work with it, affects the level of confidence it can have in their ability to put things right and may shape the level of regulatory intervention required.
Fiona MacGregor, RSH Chief Executive said:
"We expect housing associations and local authorities, including Boards and Councillors, to look carefully at this consumer regulation review and learn from the lessons we have identified. Social housing tenants deserve a good service from their landlords and providers should identify and deliver any improvements they need to make."
Where providers are experiencing issues, including potential breaches of consumer regulation, they should talk to us as soon as possible.
Share: