Billions of pounds worth of commercial deals signed at Summit
27 deals worth over £6.5bn from across the African markets were signed today at the UK-Africa Investment Summit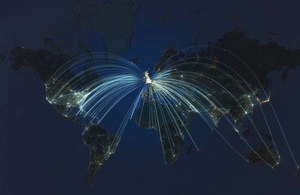 British and African firms have announced over £6.5 billion worth of commercial deals today, at the opening of the UK-Africa Investment Summit in London.
The commercial deals span a variety of sectors including infrastructure, energy, retail and technology, and will deliver high-quality investment, jobs and growth across the UK and Africa.
They involve well-known British firms such as Matalan, who have announced a £25m investment into Egypt to launch 11 new shopping outlets, GSK who have committed a further £5m investment into Egypt and Diageo who have announced a £167m investment into Kenya and East Africa to support the sustainability of breweries.
Several deals were expected to be signed throughout the day, with African and UK businesses committing investments expected to reach into the billions.
Secretary of State for International Trade, Liz Truss MP said:
"Africa represents a huge opportunity for UK businesses, so it's brilliant to see so many British firms paving the way in trading and investing in the region today to drive growth, create jobs and boost vital infrastructure.
"We want the UK to be the investment partner of choice for African nations, and our world-leading expertise in finance, tech, and innovation, makes the UK and Africa natural partners for prosperity.
"The deals announced today show the massive potential of UK-Africa trade and the programs we've announced will be critical to ensuring UK and African businesses are able to capitalise on trade and investment opportunities, now and in the future."
Full details of the deals announced this morning can be found here.
Share: