Ofqual seeks views on accessible assessments for students
Consultation launched on draft guidance for awarding organisations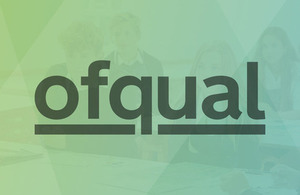 Students are set to benefit from proposed Ofqual guidance on how to make exams and other assessments accessible and user-friendly for all.
We want to hear views from all interested parties - including students and those who represent them - through a consultation on our draft guidance, published today.
The proposed updated guidance will support awarding organisations to design and develop assessments that meet our rules on accessibility.
Students with particular backgrounds, needs and disabilities are among those who stand to gain.
Ofqual Chief Regulator Dr Jo Saxton said: "The best interests of students are the compass that guides us.
"We regulate so that assessments enable every student to demonstrate what they know, understand and can do – without unnecessary barriers. It is crucial that assessments are as accessible as possible for all students."
The draft guidance includes how to:
• use accessible, clear and plain language in producing assessments to avoid any unfair disadvantage
• design and develop accessible layout
• use source material, context, images and colour in ways that maximise accessibility
• design and develop assessments to meet reasonable adjustments required by disabled students including those using assistive technology
Accessibility is essential as we meet our statutory objectives, including to secure qualification and assessment standards.
The guidance will help awarding organisations design assessments which comply with our General Conditions of Recognition on accessibility.
We will not make changes to the Conditions themselves, so obligations on awarding organisations will stay the same.
The consultation opens today and will run for 12 weeks, ending on January 24 at 23.45. We expect to announce the outcome in spring 2022.

From:
Ofqual
Share: