Long-term plan for GCSE computer science confirmed
Exam boards given the opportunity for innovation as Ofqual announces programming skills will be assessed by exam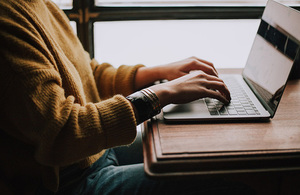 Ofqual has today (23 January 2019) confirmed the long-term future of computer science assessment arrangements.
We consulted on the long-term assessment arrangements for assessing programming skills in GCSE computer science towards the end of 2018 following problems with malpractice in the non-exam assessment element of the qualification. Interim arrangements, in which students are expected to complete a programming task during their course, which does not count towards the final grade, were put in place while we consulted on long-term arrangements for assessing programming skills.
After reflecting on the 394 responses to our consultation, including those from teachers, students, teacher unions, schools/colleges and exam boards, we decided that:
• exam boards will be free to adopt approaches to assessing programming skills by examination that they feel are most appropriate from 2022 onwards. This affords them the opportunity to consult with stakeholders and be innovative in their approach
• schools and colleges will confirm to their exam board that their students have been given the opportunity to complete a programming task as part of their course
• the current interim arrangements, where schools and colleges must set aside 20 timetabled hours for students to undertake a programming task, will remain in place for students sitting exams up to 2021
Sally Collier, Chief Regulator, said:
"We can now give certainty to teachers, schools and colleges about how GCSE computer science will be assessed in the long-term. Our requirements will allow the programming skills to be effectively assessed and mean that all students will have the opportunity to carry out practical programming work as part of their course.
"I am also pleased to be encouraging innovation and allowing exam boards to respond to schools and colleges in a way that works for them. We were encouraged by the level of support for our proposals."
Our analysis of responses to the consultation and reasons for our decisions are set out in the consultation outcome.

From:
Ofqual
Share: