Parole Board CEO speech
Martin Jones, CEO of the Parole Board, gave a speech on "Improving independence, transparency, efficiency and effectiveness" at an event hosted by Cambridge University on 2 July 2018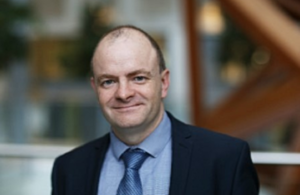 Martin Jones, CEO of the Parole Board, gave a speech at "Parole: Law, Policy and Practice in 2018", an event hosted by Cambridge University on 2 July 2018.
His speech, "Improving independence, transparency, efficiency and effectiveness", focussed on how the Parole Board has changed since it started in 1968, where the Parole Board is today, and where it should be aiming to be in the future.
He recognised that statistics are not enough on their own to give the public confidence in the Parole Board, despite another record breaking year in 2017/18:
"Looking forward we want to be more transparent than ever before; about our decision making; our performance and areas where we need to improve."
His speech was part of an event co-hosted by the Centre for Criminal Justice and Centre for Public Law to discuss the Ministry of Justice public consultation into the law, policy and procedure relating to parole.
From:
Parole Board