Attorney General applies for £400 million to be released from legal limbo to help pay down the National Debt
Attorney General will make an application to the Court to ask for the release of the National Fund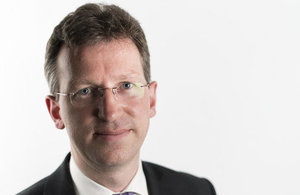 The Attorney General Jeremy Wright QC MP
The Attorney General will today apply to the High Court to unlock £400 million from the National Fund in order to help pay down the National Debt.
The National Fund was created in 1928 with an anonymous donation of £500,000 with the purpose to pay off the entire national debt and has since grown to £400 million. The fund has never grown above 0.066% of the national debt and has therefore been stuck in a legal limbo. The government is now addressing this with an application to the High Court to release the money.
The Attorney General Jeremy Wright QC MP said:
"Almost 90 years ago an anonymous donor bequeathed money to the nation and yet we have not been able to put it to good use. We have been working with the Treasury, Trustees and the Charity Commission to find a solution consistent with the donor's original objectives of extinguishing the national debt.
"I am applying to the High Court to ask that the Fund is released and if that application is successful, the Fund could be used to benefit the nation by helping to do what the original donors intended."
The Attorney General has sought agreement from the Trustees of the fund, to apply to the High Court to ask that the terms of the trust are amended so that the money can be released.
In keeping with the fund's fundamental intention, the Attorney General will apply for the money to go towards the reduction of the national debt.
Our economy has grown every year since 2010, which is down to the hard work of the British people. The national debt is now starting to fall, and the release of this fund will further help the country build an economy that works for everyone.
Share: