Full steam ahead as infrastructure revolution advances
More than £374 million to be invested in essential infrastructure for new homes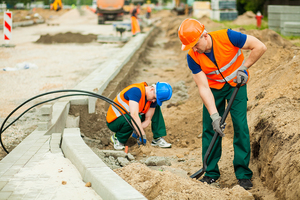 The Housing Secretary has today announced a further 5 successful Housing Infrastructure Fund projects, as the government's infrastructure revolution to unlock more homes continues.
From Swindon to Cornwall, more than £374 million will be invested in roads, schools, public transport and utilities, ensuring homes can be built in the areas where they are needed the most.
Housing Secretary Rt Hon Robert Jenrick MP said:
"This government is committed to building the homes this country needs, so that more people can realise the dream of owning their own home.
"This £374 million funding will ensure that communities have the right infrastructure to enable new homes to be built, such as road and transport improvements."
Minister of State for Housing Rt Hon Esther McVey MP said:
"We are investing record amounts in roads, rail, housing and broadband to ensure Britain has the modern infrastructure needed to thrive, and to allow local economies to flourish."
As part of the government's commitment to levelling up communities so they can take full advantage of economic growth and prosper, the 5 schemes in Swindon, Wiltshire, Cornwall, North Somerset and Medway are expected to unlock up to 32,000 homes.
Today's news means that since 2018, this government has given over £3 billion of funding to ambitious Housing Infrastructure Fund projects.
Share: