UK Health Security Agency launches with a relentless focus on keeping the nation safe
The UK Health Security Agency (UKHSA), the nation's new public health body focused on health protection and security, has today become fully operational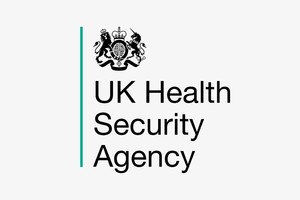 This comes as the nation is just days away from having sequenced our one millionth COVID-19 whole genome – meaning the UK has sequenced the second highest number in the world. The agency builds on the legacy of Public Health England, NHS Test and Trace and the Joint Biosecurity Centre to help keep the nation safe.
UKHSA will operate as an integral part of the public health system and the national security infrastructure, utilising state-of-the-art technologies and ground-breaking capabilities in data analytics and genomic surveillance to tackle coronavirus (COVID-19) and future threats locally, nationally and globally.
The immediate priority of UKHSA is to fight the COVID-19 pandemic. UKHSA will play a critical role in the route to developing vaccines effective against new and emerging variants. In the longer term, UKHSA will build on the infrastructure developed for COVID-19 to tackle and prevent other infectious diseases and external health threats. This work will include a strong focus on life sciences, strengthening relationships with academia, research organisations and industry which have developed and grown through the pandemic.
The pandemic has exposed the stark inequalities in our society and tackling these is a key part of UKHSA's mission. Throughout its work, UKHSA will seek to understand and influence the wide range of factors that determine health outcomes to help reduce the impacts on the most disadvantaged in our society.
Jenny Harries, Chief Executive of UKHSA, said:
"I am immensely proud to have been asked to take on the challenge of protecting the nation by leading the UKHSA, building on the experiences and lessons learned in public health protection over the last decade.
"UKHSA combines world-leading scientists, clinicians and operational expertise, with cutting-edge technologies and data science to lead health protection locally, nationally and globally."
Health and Social Care Secretary, Sajid Javid, said:
"The UK Health Security Agency will take on a critical role in protecting the public and ensuring we are prepared for health threats and future pandemics.
"Led by Dr Jenny Harries, the team at UKHSA will help ensure we keep COVID-19 under control – including through world-leading analysis and genomic testing for variants, support in the development of new vaccines, and to build on the UK's existing public health expertise to protect us from new threats."
As the UK prepares to sequence the millionth genome, UKHSA will also play a key role in maintaining the UK's position as a world leader in whole genome sequencing (WGS). New variants can pose the most serious risk to global recovery from the pandemic. The New Variant Assessment Platform (NVAP) that sits within UKHSA will enable the UK's unique sequencing and variant assessment capabilities to support other countries' response to COVID-19, strengthening global health security and protecting people here and abroad.
Share: