Dame Fiona Caldicott appointed as the first statutory National Data Guardian for Health and Social Care
The Secretary of State for Health and Social Care has invited Dame Fiona Caldicott to be the first holder of the statutory office of National Data Guardian for Health and Social Care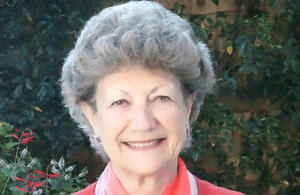 Dame Fiona Caldicott, National Data Guardian for Health and Social Care
The National Data Guardian's role is to help ensure that the public can trust that health and care information is securely safeguarded and used appropriately. The position was first established in November 2014 and legislation was passed in December 2018 to place the role on a statutory footing.
The new law means that the NDG will be able to issue official guidance about the processing of health and adult social care data. Public bodies, such as hospitals, GPs, care homes, planners and commissioners of services, will have to take note of guidance that is relevant to them. So will organisations such as private companies or charities which are delivering services for the NHS or publicly funded adult social care.
Dame Fiona Caldicott said: "The placing of the National Data Guardian role on a statutory footing sends an important signal that there is an independent champion for patients and the public in relation to how health and adult social care data is used.
"I look forward to taking up the role on this new basis and continuing to work alongside others to build public trust that patient data will be used appropriately and effectively.
"This significant development would not have happened without the contributions of many people and organisations for which I am very grateful; the strong support for the role has been heartening to see."
Health Minister Nicola Blackwood said: "I am delighted to see the role of the National Data Guardian being placed on a statutory footing.
"Placing the National Data Guardian on a statutory footing strengthens the role as an independent and authoritative voice for the patient on how their data is used in the health and care system. It is right that patients are confident they have a strong champion not only to advise them but also to challenge the system and ensure that confidential information is safeguarded and used appropriately.
"In establishing this role Dame Fiona has firmly rooted the National Data Guardian within the health and care system as an essential building block for building public trust for the use of patient data."
Share: