Public Health England launches new infectious disease strategy
The new strategy addresses current and future threats to health, including antibiotic resistance and health inequalities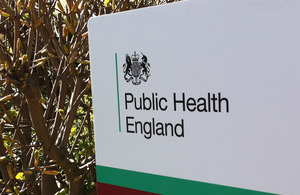 Over the last decade, 19 new genetic mechanisms of antibiotic resistance have been identified in bacteria causing infections in the UK. The findings come as Public Health England (PHE) sets out a new 5-year infectious diseases strategy to address urgent current and future threats to our health.
Threats to public health in England include:
• antibiotic resistance
• declining vaccination rates
• pandemic flu
• emerging diseases
• health inequalities
The new strategy seeks to strengthen PHE's ability to prevent, detect, respond to and reduce the impact of infectious diseases. Working with partners across the 'public health family', including NHS and local authorities, PHE will integrate innovative new diagnostic technologies and world-class surveillance systems, to implement unrivalled infection prevention and control capabilities within our changing world.
New mechanisms of antibiotic resistance add to the emerging infections threatening the country's health, with the majority of the genetic changes in bacteria causing resistance to 'last resort' antibiotics such as carbapenems and colistin.
Globally, the infectious diseases challenges of today are amplified by increased movement of people and climate change. These increase the chances that we will witness a global pandemic in the coming years, including pandemic influenza and novel viruses such as the so-called 'Disease X', which is a hypothetical epidemic caused by a yet identified virus or bacteria.
PHE is already seeing a rise in 'emerging infections' - newly recognised diseases that are increasing in a specific place, or among a specific population. A total of 12 diseases and infections were detected in England for the first time in the last 10 years – either acquired abroad or in this country.
These identified diseases include:
• swine flu
• Middle East respiratory syndrome
• Crimean-Congo haemorrhagic fever
• monkeypox
Professor Sharon Peacock CBE, Director of the National Infection Service, Public Health England, said:
"Our mission is to prevent, detect, respond to and reduce the impact of infectious diseases in this country. Our national immunisation programme prevents around 2.75 million cases of infectious diseases a year, while serious diseases such as TB are at record lows.
"But infectious diseases are evolving, and we must continue to innovate and strengthen the science that keeps us safe – whether that's whole genome sequencing to rapidly contain outbreaks of known infections or enhanced surveillance and preparedness for when an unknown disease strikes."
Professor Chris Whitty, Chief Scientific Adviser for the Department of Health and Social Care and incoming Chief Medical Officer, said:
"Despite our arsenal of vaccines and antimicrobials, infectious disease remains a real threat to public health. We are constantly faced with new threats, and anti-microbial resistance is growing.
"We have the ability to keep disease at bay but we must continuously update our response and expertise. This new strategy will enable us to detect and prevent new threats as they arise, keeping us safe from potentially devastating consequences."
Celia Ingham Clark, medical director for clinical effectiveness at NHS England and NHS Improvement, said:
"The NHS is always ready to provide world-class care to patients, whether they have a common illness or an infectious disease never seen here before, working with partners in public health.
"As part of the Long Term Plan, the NHS will reduce the use of antibiotics by a further 15% to keep them as effective as possible, for example by offering patients access to new treatments, and will embrace new technologies so the NHS can act sooner to prevent ill health developing in the first place."
The new strategy builds on existing work to:
• provide a framework to identify rare, novel, and dangerous pathogens
• respond to new agents and threats through the development of diagnostic and microbiological surveillance tools
• utilise cutting edge technologies which provide the most rapid and robust analytical information to inform public health interventions in the event of an emergency
The Strategy is developed on core functions and enablers such as our workforce and innovative technology, that enable us to deliver ten strategic priorities:
• optimise vaccine provision and reduce vaccine-preventable diseases in England
• be a global leader in tackling antimicrobial resistance
• capitalise on emerging technologies to enhance our data and infectious disease surveillance capability
• eliminate hepatitis B and C, tuberculosis and HIV and halt the rise of sexually transmitted infections in our population
• strengthen our response to major incidents and emergencies, including pandemic influenza
• build evidence to address infectious diseases linked with health inequalities
• embed Whole Genome Sequencing (WGS) in PHE labs and optimise the use of WGS-based information
• integrate and strengthen England's health protection system
• strengthen our Global Health activities to protect health in the UK and globally
• define the value generated by delivering the Infectious Diseases Strategy
Background
PHE (or its predecessors) has detected the following diseases and infections for the first time in the last decade. The infections were mainly acquired abroad, but some were acquired in England.
Disease - Date of first case
Pandemic Swine Flu - 2009
Anthrax associated with heroin use - 2009
Tularemia - 2010
Saint Louis Encephalitis - 2011
Crimean-Congo haemorrhagic fever CCHF - 2012
MERS CoV - 2012
Rift Valley Fever - 2013
Candida auris - 2013
Choclo hantavirus - 2014
Ebola - 2014
Zika virus - 2014
Monkeypox - 2018
The PHE national reference laboratory has identified in the UK 19 novel mechanisms of bacterial resistance from patient clinical samples over the last 10 years.
Bacteria can acquire new mechanisms of antibiotic resistance by acquiring bits of DNA from other bacteria - these carry instructions that help bacteria avoid the effects of antibiotics. Alternatively, bacteria can acquire resistance to antibiotics due to mutations (changes) in their existing DNA.
In the last 5 years, a total of 32 bacteria were identified as resistant to all antibiotics tested at the reference laboratory. These are classically called pan-drug resistant bacteria.
Share: