Results show primary pupils are ready for secondary school
65% of pupils meet demanding standards in reading writing and maths – up from last year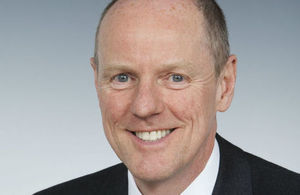 School Standards Minister Nick Gibb
Almost two-thirds of pupils left primary school this year having mastered demanding standards of reading writing and maths – meaning they are going into secondary school equipped to thrive.
Statistics released today (9 July, 2019) show:
• 65% of pupils met the expected standard in reading, writing and maths combined compared to 64% in 2018 and 53% in 2016 when the more rigorous KS2 tests were brought in, although changes to the writing teacher assessment since 2016 mean results from 2016 to 2018 are not directly comparable
• 78% of pupils met the expected standard in the grammar, spelling and punctuation and punctuation test – unchanged from 2018
• 79% of pupils met the expected standard in maths – up from 76% in 2018
• 73% of pupils met the expected standard in reading –down from 75% in 2018 but up from 66% in 2016
• 78% of pupils met the expected standard in writing – unchanged from last year
School Standards Minister Nick Gibb said:
"These results show the majority of pupils are leaving primary school ready to deal with the challenges of secondary school. The pupils who performed well in these tests will have demonstrated sophisticated grammatical skills like using the subjunctive, the ability to divide fractions and mastery of complex spellings.
"We reformed these tests in 2016 to make sure they assessed schools' performance in equipping pupils to understand the new, improved primary curriculum. These skills will give them the chance to make the most of their potential – this is at the heart of the reforms we've introduced across the education system since 2010.
"It's testament to the hard work and dedication of teachers that we have seen results rising over time despite the bar of expectation having been raised."
This year's results are the fourth to be released following the introduction of more rigorous assessments in summer 2016, bringing primary education in line with the best in the world.
The attainment gap between disadvantaged students and their more affluent peers has fallen between 2011 and 2018. And in 2016 England achieved its highest ever score in the international PIRLs literacy study. This follows a greater focus on reading in the primary curriculum, and a particular focus on phonics.
National Curriculum Assessments – better known as SATs – are intended as a measure of school standards, as opposed to individual pupils. They enable government to hold primary schools to account for their performance and also highlight where pupils may need additional support when they arrive in secondary school.
Share: