Ofsted launches point-in-time surveys
Ofsted has sent surveys to social care providers to find out about the experiences of the children, parents, staff and professionals involved
Published 19 June 2017
Last updated 1 November 2019 — see all updates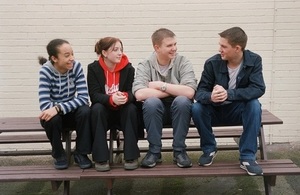 Ofsted has today (Monday 29 April) issued its annual point-in-time online surveys for the following social care providers:
• residential special schools
• further education colleges with residential provision
• children's homes (includes secure children's homes)
• fostering agencies (includes independent fostering agencies and local authority fostering agencies)
• adoption agencies (includes voluntary adoption agencies and local authority adoption agencies)
• adoption support agencies
• residential family centres
• boarding schools
We highly value the responses we receive. They help to both inform future inspections and build a national picture of people's experiences with their respective providers.
All surveys will close on Sunday 9 June.
If you're a social care provider
Ofsted has sent online survey links to all relevant registered managers and responsible individuals/nominated persons. Please look at our guidance for providers for more information.
Please email socialcarepitsurvey@ofsted.gov.uk if you need copies in Word.
How to complete the survey
Ask your school, college, agency or centre for a link to the survey.
Alternatively, if you want to give your views, you can call Ofsted on 0300 123 1231 or email enquiries@ofsted.gov.uk.
Social care questionnaires 2019: what children and young people told Ofsted
The results of the annual point in time surveys are now available.

From:
Ofsted
Share: