New Director General for Homeland Security announced
New head of Homeland Security took up the role at the beginning of April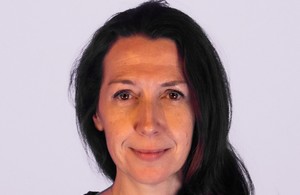 Chloe Squires has been appointed as the new Director General for Homeland Security at the Home Office and Senior Responsible Officer for Counter Terrorism, replacing Tom Hurd who stepped down last month.
Chloe Squires, who took up the role on 1 April, has been with the Home Office since 2019 and has spent over a decade working across the national security community. Before joining the Home Office, she was Director of Strategy at the National Cyber Security Centre.
Home Secretary Priti Patel said:
"The number one priority of government is to keep people safe, and Chloe's wealth of experience working in national security will be invaluable to this mission.
"I look forward to continuing to work closely with her to tackle terrorism and safeguard our country from hostile threats and I want to thank Tom for his excellent work leading OSCT since 2016."
Permanent Secretary Matthew Rycroft said:
"Chloe is a fantastic addition to the top team and is absolutely the right person to lead on this critical part of the Home Office's work. I very much look forward to continuing to work with her.
"A huge thank you to Tom Hurd for being an excellent Director General for the Office for Security and Counter Terrorism since 2016. We wish him all the best for his new chapter."
Commenting on her appointment, Chloe Squires said:
"I'm thrilled to have been offered the role at this exciting time for the mission. I look forward to working with my brilliant colleagues across the Home Office and its partners to help deliver the government's vital agenda in this area."

From:
Home Office
Share: