£200 million Derby rail upgrade works to deliver more reliable services and tackle bottlenecks, says Rail Minister
Derby station gets £200 million of government investment in upgrades including new platform, new track layout and upgraded signalling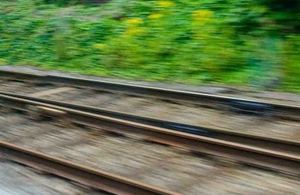 • works nearing completion on new platform, track layout and signal upgrade
• passengers already benefitting from partial re-opening of lines in early September
• work is part of the wider £1.5 billion Midland Mainline upgrade
Passengers will benefit from more punctual services, shorter waiting times and faster intercity journeys thanks to £200 million of government investment in upgrades at Derby station, Rail Minister Jo Johnson announced today (13 September 2018).
On a visit to the station to see the massive infrastructure project being carried out by Network Rail, he met with representatives from Network Rail who began work earlier this year and are due to complete in early October.
The upgrade will include a new platform, new track layout and upgraded signalling. Passengers are already benefitting from a partial re-opening of lines at the start of September.
Mr Johnson said:
"We are investing in the biggest rail modernisation programme since Victorian times to deliver the improvements that passengers want.
"I've come to Derby today to see the progress for myself and to thank passengers for their patience during the works.
"When this vital upgrade is complete, it will give passengers visiting and travelling through Derby the faster, more reliable services they deserve."
The upgrades in and close to the station replace signalling equipment that was 50 years old and improve a track layout that had been in place for more than a century.
The project is a key part of the £1.5 billion the government is investing in upgrading the Midland Mainline. This will mean faster services and more seats from 2020, as well as more seats on brand new trains from 2022.
Share: