International Trade Secretary opens the Global Investment Summit
Secretary of State for International Trade, Anne-Marie Trevelyan, welcomes overseas investors and delegates to the Global Investment Summit in London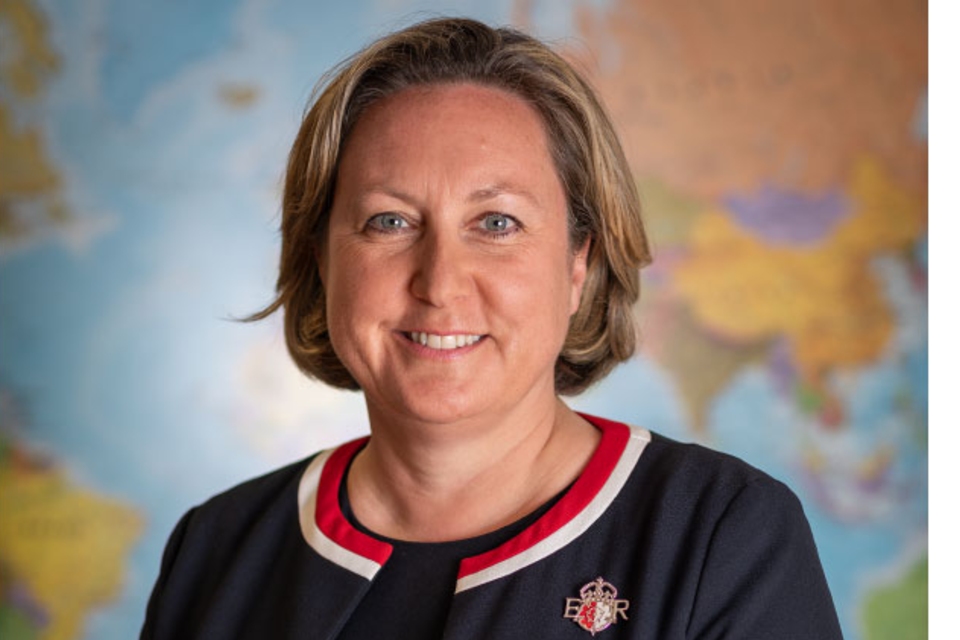 It is my great pleasure to open our Global Investment Summit today and to welcome you all to the Science Museum.
With thanks to Dame Mary Archer and Sir Ian Blatchford for hosting us in this amazing setting.
The Science Museum shows the technological and mechanical progress that we have made over more than two centuries – from the first steam engines to the pod used by our very own Tim Peak.
Scientific progress which has been mainly built on human ingenuity and carbon.
It is time to put our reliance on carbon as a source of energy past behind us, and look to our clean, green future – and the innovation through investment critical to driving this forward.
Here at the science museum the Energy Revolution Gallery - generously sponsored by Gautum Adani - illustrates some of the exciting potential of green and clean innovation.
Ladies and Gentlemen, there is nowhere better to invest than the UK;
We are the fastest growing economy in the G7 – and flying the flag for free and fair trade as president of the G7 this year.
We are positioning ourselves at the centre of an advanced network of trade deals with the world's largest and fastest-growing economies.
We are rallying the world as hosts of the COP26 summit to combat climate change and keep the challenge of 1.5 degrees alive.
The UK is a science and tech superpower, from our trials on fusion power to our development of a covid vaccination and roll out in record time.
As the world recovers from coronavirus, investment to energise world trade has never been more important. It is vital to supporting jobs, growth and the long-term prosperity for all.
Investors are helping us grow from strength to strength, from Pfizer in Swindon to Valneva in Scotland and Wockhardt in Wales.
This success is underpinned by the UK's unique offer to investors as a low-tax, high-skill economy – and also respected for our Rule of Law.
That is why we see the industries of the future thriving across the UK, from the world's largest offshore windfarm rising off the east coast of Yorkshire, to electric cars being built from Sunderland to Swindon.
Fundamentally, investment is critical to seizing the great opportunities – and tackling the challenges – of our time.
Investment leads to more successful companies, generating wealth, new ideas and well-paid jobs for local people.
In the last decade alone, investment created over 700,000 jobs across the country.
And we are opening ourselves up to new investment opportunities to help build back better than ever before.
Investment also provides the spark for companies to innovate, especially in the clean technologies needed to combat climate change and sustainably secure our future.
Take the Northeast of England, where the world's first steam railway ran. Now, the Tees Valley is set to be home to the UK's first ever hydrogen transport hub and the world's first net zero industrial zone.
Our historic industrial heartlands are right at the heart of our green industrial revolution – and that is being fuelled by investment.
We know there are huge economic opportunities in green enterprise, with $30 trillion of global investment funds already invested in sustainable assets – having doubled in just four years.
A global export market for low-carbon products set to be worth over $2 trillion by 2030
And the UK's low-carbon economy set to grow by 11% per year.
Put simply, investment means prosperity and sustainability for us all.
The UK is working flat out to maximise its potential as a global hub for trade and investment.
Our Office for Investment, under the leadership of my colleague Lord Grimstone, is helping secure the most strategic and high-value deals.
Only last month, we had the expansion of our Sovereign Investment Partnership with the UAE to £10 billion, to the benefit of our life sciences, green tech and services industries.
This Office was launched by the Prime Minister, who you'll be hearing from shortly, as his personal commitment that the UK is open to those who want to realise their ambitions here and grow.
We are also working through our new Trade and Investment Hubs to provide on-the-ground expertise for investors and to help channel funding into every region and nation of the UK.
This is Global Britain in action: looking outward to embrace new opportunity. That is why we are inviting you all to seize the opportunities of the future.
Together, we can spearhead an investment-led recovery by working to realise our ambitions. That is how we build back better, stronger and greener than ever.

From:
Department for International Trade
The Rt Hon Anne-Marie Trevelyan MP
Share: