Call for evidence: An inspection of how the Home Office is tackling illegal working
The Independent Chief Inspector calls for evidence in relation to how the Home Office is tackling illegal working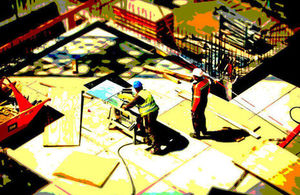 The Independent Chief Inspector of Borders and Immigration (ICIBI) has begun work on an inspection of how the Home Office is tackling illegal working. The ICIBI last reported on illegal working in December 2015 . This latest inspection will examine Home Office's current policies, strategy, planning, guidance and operational practice in relation to illegal working.
The evidence gathering process for this inspection has started and the Inspectorate's established stakeholders will shortly be asked for their input. However, to inform the scope of the inspection, the ICIBI is keen to receive written evidence from employers and others with relevant knowledge, expertise or first-hand experience of this subject.
Please submit your evidence by close of business on 20 September 2018.
Please email the Chief Inspector: chiefinspector@icinspector.gsi.gov.uk
or write to:
ICIBI
5th Floor
Globe House
89 Eccleston Square
London SW1V 1PN
Share: