CMA confirms move to East London
The CMA has taken an important step forward in its plans to relocate and so save money for UK taxpayers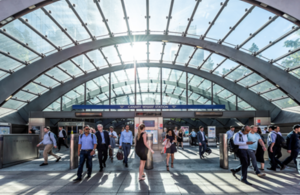 The Competition and Markets Authority (CMA) is progressing its commitment to move its HQ by September 2019. It has signed an 'Agreement for Lease' on a refurbished building in Canary Wharf that will lead to significant savings in accommodation costs.
This relocation fits with the wider government effort to drive down property costs. The CMA expects to see around a 45% reduction in the average rent (including any VAT payable) for its new accommodation on an annual basis and for the life of the tenancy.
The move will provide the CMA with the facilities it requires and ensure it can work efficiently with businesses and other regulators based in London. It also allows it to carry out its expansion plans in preparation for the UK's exit from the European Union.
It comes alongside the CMA's opening of a larger office in Edinburgh, to which it is currently recruiting staff. This will allow it to build stronger and wider relationships and to carry out UK-wide projects from Scotland as well as London.
The CMA's Chief Executive Andrea Coscelli said:
"This move will provide us with the facilities to best serve consumers and businesses across the UK.
"Our new location will provide our staff with the space to work effectively and efficiently, and continue to engage appropriately with the businesses, politicians and consumer groups so vital to our work."
Share: