Lord Chancellor's speech: Legal Wales Conference
Speech delivered by the Lord Chancellor at the Legal Wales Conference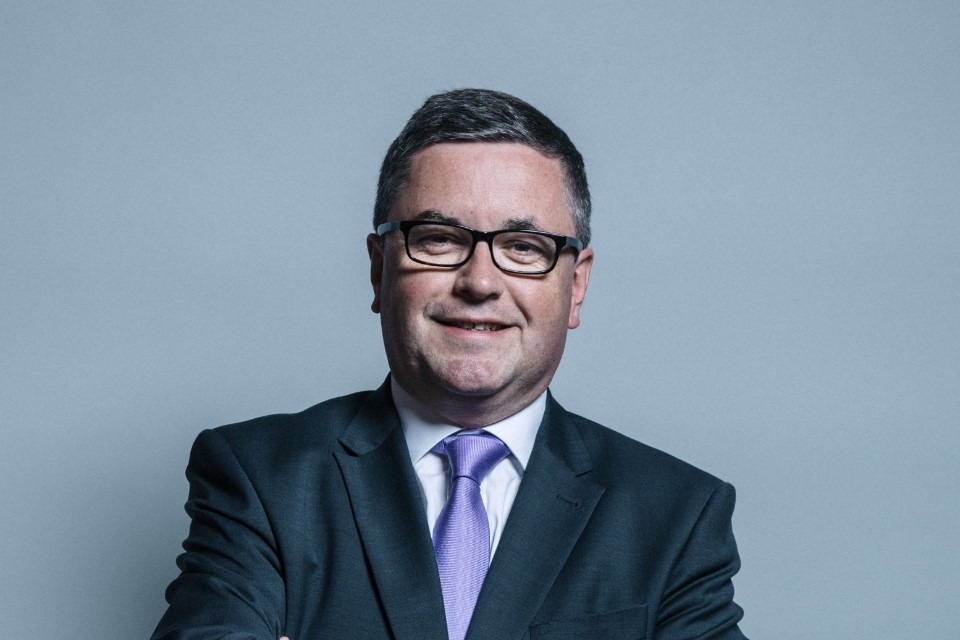 The Rt Hon Robert Buckland QC MP
Introduction
It is a real pleasure to open this year's Legal Wales Conference.
Wales of course is where I am from, but it is also where I spent most of my professional career, practising mainly as a criminal barrister for many years in courts like Swansea, Cardiff, Merthyr and Newport; and later sitting as a part-time judge in the Crown Court, whilst also undertaking administrative and planning law work. It is a great shame that we cannot all be together today in Wales, but I am grateful to the organisers for harnessing the technology so that the conference could still take place virtually.
Opening up justice through a modern estate
Technology has been something of a godsend these last six months, enabling some normality in this otherwise abnormal time in our lives.
Many of you will have participated in hearings that utilised phone and video technology to ensure that proceedings could happen remotely. It has been a hugely important part of the justice system's response to coronavirus, but in truth a more modern and digitised courts and tribunals system has been on the horizon for some time.
Long before coronavirus hit, the justice system had started to change; evolving to meet the needs of users who were beginning to demand access to justice in similar ways to how they access other services, like financial products and consumer goods.
This makes particular sense for Wales, given how rural much of it is and its population spread. There are people in parts of Wales for whom accessing justice services – and certainly going to a court or a tribunal – can require a lot more thought, time and effort than it might for people living in towns and cities.
I am clear about the need to respond to that challenge with creative solutions that enable easier access without compromising the principles of justice. In doing so we can safeguard the justice system so that it continues to be as useful, relevant and important to our society as it has been for centuries.
With that in mind, in July this year I announced a major £142 million investment in the courts system to speed up technological improvements and modernise courtrooms, which will bring particular benefits to Wales. As we move forward, I want us to keep our minds open; to continue looking at how new technology and ways of doing things can have a positive impact on the way justice is done.
I believe it is possible to create a system that opens up justice to more people than ever and makes our society fairer than it has ever been. That is the long-term aspiration for the system, and I want to work with you to achieve it, but I do want to say something about the shorter-term response of the system to the coronavirus pandemic.
The system's response to coronavirus
In the early days of the crisis there was an understandable rush in jurisdictions across the world to close courtrooms and bring justice to a halt. In fact, there are countries in which justice did not just grind to a halt, but where it sadly continues to stand still.
As Lord Chancellor, I was mindful that justice must continue to be done and that there are instances in which it simply cannot wait. My priority therefore was to keep the system moving as much as possible, in a way that balanced the need for justice with the safety of those who use our courts and tribunals – the people who work in and preside over our them, the public and professionals who rely on and practise in them.
I am extremely grateful to everyone concerned for the fortitude and flexibility they showed that has kept the system moving.
I pay tribute to senior members of the Welsh Government, as well as the leadership of the judiciary, including the Senior President of Tribunals and the Lord Chief Justice, for the collaborative approach taken throughout the crisis. From putting in place emergency legislation to facilitate changes and implementing new guidance at pace to make new arrangements work, we were able to work hand in glove to diagnose live issues and prescribe creative solutions.
What that means in practice is that magistrates' courts in Wales are resolving around 110 trials every week and are well on their way to pre-coronavirus levels of disposals. In the Crown Courts, many of you will know that Cardiff was one of the first across Wales and England to resume jury trials; and, in August, we were able to list 75% of the number of trials we listed in the same period last year across Wales.
An accumulation of cases was inevitable as a result of the pandemic, but I am in no doubt about what will be required to carry on alleviating pressure in the system. It will mean more funding, more staff and more Nightingale Courts like the one at Swansea. The government is already putting these vital resources in place and will continue to do whatever is necessary to keep the system moving.
For the people who rely on the justice system, it is imperative that we succeed in this. For the victims who want justice for the crimes committed against them; and the general public who rightly expect to be protected from criminals. But it is also important that we do everything we can to support justice for the greater benefit of society.
Supporting legal services to thrive
You will be aware that legal services in Wales and England are a major contributor to UK plc, with the sector adding over £25 billion to the economy and generating revenue of over £35bn every year. It has a strong history of growth and one that drives employment – with cities like Cardiff acting as hubs for many of its 30,000 employees. That remains at the forefront of my mind as our negotiations with the European Union continue.
In Private International Law we have always been a leading proponent of cooperation and, as a result of leaving the EU, we have full control over bilateral and multilateral agreements with our international partners for the first time in decades. This gives us scope to improve cross-border civil, commercial and family dispute resolution.
People like me, as members of the government, do not and should not pretend to be the experts on this – but, as legal practitioners, you very much are. It is extremely important that we understand from you, and from parties to disputes, what types of agreements we should seek to put in place, in which areas of law, and with which countries.
With that in mind, my department will soon launch a consultation to help inform a ten-year strategy on Private International Law, and I would like to encourage each of you to contribute – so that we can put in place the best plans that really work for everyone concerned. We are also taking through Parliament a Private International Law Bill which, if passed, will provide a mechanism to give effect to any new agreements as quickly as possible.
Ultimately, we want to retain and enhance the excellent reputation that you have, as practitioners of the law, and that Wales and England has as a legal jurisdiction – so that we can continue to be at the very forefront of international litigation.
A stronger system together
The law is, of course, one of our greatest exports, with legal services posting a trade surplus in 2018 of £6.5bn and 40% of all global corporate arbitration using Welsh and English Law. I hope that will continue to be the case for a very long time to come, but it is important to remember that our international competitors are always looking at ways to get ahead of us.
Legal Services in Wales benefit enormously from the international reputation of England and Wales. Our work to promote UK legal services internationally will continue to reap rewards for the sector in Wales, attracting overseas students to Welsh universities. I think we are in a much stronger position to respond to competition in the legal sector through a single jurisdiction for Wales and England.
There will, of course, always be a debate to be had about devolution and the UK Government wants to be as constructive as possible in those discussions. I have been a party to them for many years – since I became a member of what is now called Public Law Wales – because I felt strongly, as others did and do, that as devolution developed it was important for more Welsh practitioners to become involved in the debate.
I was then, and I still am, convinced that the set-up we have is best for the law and the legal sector in Wales, as well as in England. It allows us to share resources and enjoy efficiencies right across the justice system; it means that courts as far away as Newport and Newcastle can learn from each other for the greater good of the whole jurisdiction; and legal professionals have the freedom to practise the law as far and as wide as Cardiff to Colchester.
This could be crucial in the short and longer-term. A single jurisdiction is a great enabler as we modernise courts and tribunals to meet the needs of users today; as we respond to crises like coronavirus to ensure that justice continue to be done; and as we seize the opportunities that lie ahead in our new future outside the European Union.
By staying together – with more resources and weight behind us to constantly improve our system and rise to any challenges we may face – I believe we can ensure that Welsh and English law remains the very best and most respected in the world, so that litigants and legal professionals across the planet continue looking to us to be their counsel, court and classroom when it comes to the law.
Diolch yn fawr iawn for listening and I hope to see you in person at the conference next year!
Share: