Digital Secretary Nadine Dorries' London Tech Week keynote speech
DCMS Secretary of State Nadine Dorries opens London Tech Week 2021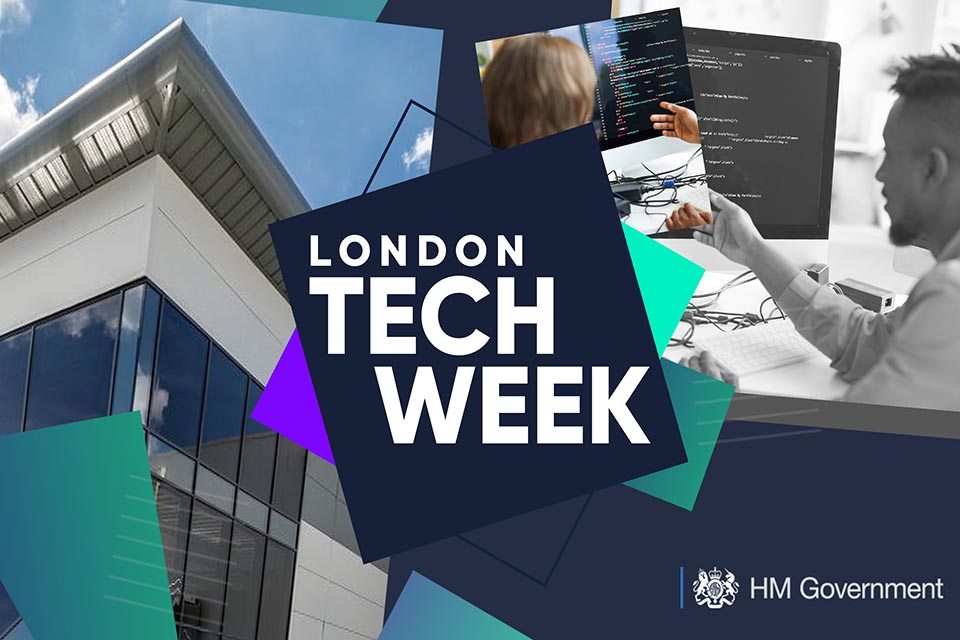 Can I first say how honoured I am to be opening London Tech Week.
It's been a baptism of fire. I only took over the role of Digital Secretary on Wednesday - and I'm already here amongst you, three days later, kicking off the biggest tech event in Europe. That's just quite amazing.
Though I'm a newbie, I know I'm in a room with some of the best tech minds around. And it's great to see you all in person. I think I've taken over this role at just the best time.
And I and everyone else in the government are acutely aware of how important the tech industry is to this country. It's going to be absolutely essential to our COVID recovery.
But what a time to be here.
UK tech is booming
Year after year has seen record-breaking growth - and this morning, my department has just released new stats that show we've just smashed all previous records for unicorns - billion dollar tech companies - and for venture capital investment in 2021.
It took us 24 years to create our first 20 unicorns. We've already matched that in the first six months of this year.
We now have more than France and Germany combined.
And the UK tech industry has raised £13.5 billion in the first half of the year - almost three times what was invested in the same period last year.
As a proud Scouser - and when I say that sometimes I start talking like this - I'm happy to say it's not all about London. Every nation and region is seeing growth in their digital economies.
Scotland and Wales are smashing fintech.
Northern Ireland and the Southwest are hotspots for cyber security.
The East Midlands have HealthTech; Yorkshire and the Humber have SpaceTech.
There's a real buzz across the entire country, and a sense among entrepreneurs and investors that the UK is one of the most welcome environments for tech in the world.
The moment is now - and I'm going to do everything I can to seize it.
So, where do we go from here?
Well, we've proven year after year that this is the country to start a trailblazing tech business.
But actually that's not good enough.
I want all of those businesses to stay in the UK, to grow in the UK, and to become global brands, based right here in the UK.
We've cracked start-ups. Now it's time to go big, and to begin paving the way for a new generation of British tech titans.
Government measures
I intend to do a number of things to make that happen.
First, I'm going to listen. I'm going to hear what the people have to say in this room - and across the wider tech industry - and I want to hear the things you think we could do to drive UK tech up to even greater heights.
I already know, for example, that one of the things you most need is stable regulation.
That's why this government has made it a priority to pull everything we're doing on tech into one coherent strategy.
We published the Plan for Digital Regulation in July, and that plan sets out our overall vision for tech in the years to come.
Innovation is at the heart of that plan, and I want to work with you to set the right rules for the next era of tech.
And we're already doing a number of other sensible things to help - like trying to encourage more pension funds to invest in tech, and reviewing the listing rules, which I know has been a very welcome move.
I intend to carry on that good work that has already been achieved.
As your new Digital Secretary, I'll stand back where I need to - but I'll also act where I need to.
However, as much as it's about government doing all those formal things I've just mentioned, it's also about cultural change.
This is a country known for its entrepreneurial spirit. For pioneering discoveries and scientific breakthroughs.
And yet I know that amongst tech entrepreneurs, the UK can still be seen as a bit "stuffy".
Some institutional investors continue to treat the tech industry with suspicion, or balk at the amount of change the industry is driving.
Well, that era is officially over.
To this government, it doesn't matter what you look like, it doesn't matter where you came from. What matters is who you are. You are the entrepreneurs of today.
And we're on your side, and we're ready and waiting to celebrate your success with you.
Thank you.

From:
Department for Digital, Culture, Media & Sport
Nadine Dorries MP
Share: