Join Healthcare UK at NHS Innovation and Care Expo 17
Visit Healthcare UK on stand 103 at the UK's most significant health and care event of the year, 11 to 12 September 2017 in Manchester.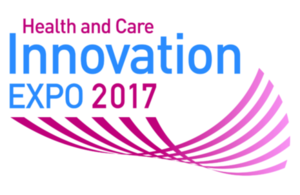 Hosted in Manchester by NHS England, the NHS Innovation and Care Expo attracts more than 5,000 visitors from across industry, local government and the voluntary sector. The event showcases the best of the NHS as a forward-thinking system.
Connecting UK healthcare suppliers with overseas opportunities
Visit us at stand 103 and you will be able to:
• meet delegates from China, India, the Middle East and Latin America who are keen to meet with NHS organisations and UK companies to discuss specific opportunities
• find out about commercial opportunities through bespoke 1-2-1 meetings with international trade experts and overseas delegates
• hear from UK healthcare organisations that are exporting successfully
• learn about the benefits of exporting, both to your organisation and to the wider UK healthcare system
• benefit from our expertise in workshops covering cultural considerations when doing business abroad, and how Healthcare UK supports NHS organisations to operate internationally
Helping you do more business overseas at NHS Expo
NHS Expo is a fantastic opportunity to meet and exchange ideas with the most forward thinking healthcare organisations in the UK and globally.
Healthcare UK will be present at NHS Expo 11 to 12 September in Manchester.
All attendees need to register with NHS Expo. UK public sector organisations can obtain complimentary tickets.
Healthcare UK is a joint initiative of the Department of Health, NHS England and the Department for International Trade. Find out what we do here. Contact us at healthcare.uk@trade.gov.uk to discuss how we can help you, whether you are a UK-based supplier or an international buyer.
Share: