Homes England appoints first Chief Operating Officer
Kirsty Shaw, Chief Operating Officer of the Care Quality Commission, has been confirmed as the first ever Chief Operating Officer of Homes England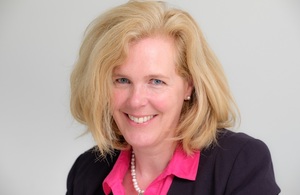 Kirsty will join the Government's housing and regeneration agency in September and will work closely with CEO, Peter Denton, in delivering the mission of the agency.
Kirsty currently leads the customer and corporate functions of CQC, as well as having responsibility for a complex portfolio of policy, digital and organisational change.
Peter Denton, Chief Executive of Homes England, said:
"Kirsty joins us at an exciting time for Homes England. The new COO role is crucial for us as we think about the next phase of the agency, and Kirsty's experience of leading large-scale operations and complex transformation programmes across central government will help us to continue to strengthen our ability to deliver at pace.
"We're looking forward to welcoming Kirsty in September."
Kirsty will work closely with Peter and the Executive Leadership Team, ensuring that the agency is appropriately organised and structured to successfully deliver its objectives as it prepares to deliver the governments housing and regeneration ambitions.
Kirsty Shaw, COO of Care Quality Commission, said:
"I'm delighted to be joining Homes England as its first COO and am looking forward to helping to build the skills and capabilities the agency needs to help it deliver the significant programme of building homes, unlocking land and helping to support the Government's Levelling Up ambitions."

From:
Homes England
Share: