Tooth decay in 5-year-olds continues to decline
Public Health England (PHE) publishes oral health survey of 5-year-olds 2017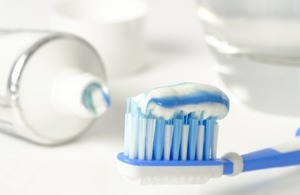 Levels of tooth decay in 5-year-old children are continuing on a steady decline, according to data published today,Tuesday 15 May 2018 by Public Health England (PHE).
Figures reveal 23.3% of 5-year-olds in England had decayed, missing or filled teeth in 2017, down from 30.9% in 2008.
However, clear inequalities in oral health remain, with children in deprived areas more likely to be affected. The risk of tooth decay is increased by consuming sugary foods and drinks and not brushing at least twice a day with fluoride toothpaste.
Tooth decay causes pain and discomfort, which can result in problems eating, sleeping, socialising and attending school – figures released by PHE in April revealed over 60,000 days a year are missed from school due to hospital tooth extractions alone.
Dr Sandra White, Dental Lead for Public Health England, said:
"It's encouraging to see dental decay declining across England, however, almost a quarter of 5-year-olds are still suffering from this preventable condition.
"Children in our most deprived communities continue to be hit the hardest – we need more local authorities using targeted interventions to reduce these inequalities."
PHE recommends a number of proven interventions to help local authorities improve dental health in their communities. These include supervised brushing, provision of free toothbrushes and paste, community fluoride varnish schemes and water fluoridation.
A stocktake of oral health improvement programmes commissioned by local authorities across England found 80% of local authorities had an oral health needs assessment in place, with 73% commissioning oral health improvement programmes for 0 to 5-year-olds.
The most commonly commissioned programmes included:
• training for the wider professional workforce (71%)
• healthy food and drink policies (56%)
• supervised toothbrushing in early years and school settings (51%)
• targeted provision of toothbrushes and toothpaste (46%)
• fluoride varnish programmes (20%)
• community water fluoridation (14%) and integration of targeted home visits by health and social care workers (53%)
Analysis of tooth decay levels over 9 years has identified 30 local authorities in England with the highest levels of tooth decay, with 10 showing long-term improvements.
PHE's return on investment (ROI) tool can help local authorities decide which interventions are most appropriate for their population. It calculates the financial savings to the local NHS and wider economy, and estimates how many days off school, and days off work for parents, could be saved locally.
Share: