Appointments made to the Royal Mint Advisory Committee
Baroness Gisela Stuart has been appointed as Chair of the Royal Mint Advisory Committee, and Hughie O'Donoghue RA, Professor Jane Ridley, and Professor Phil Baines have been reappointed to the Committee, the Treasury confirmed today (19 April 2021)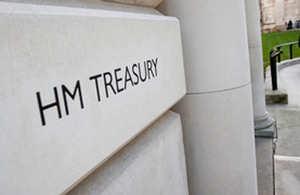 The Royal Mint Advisory Committee on the Design of Coins, Medals, Seals and Decorations was established in 1922 and advises the Chancellor on new designs for United Kingdom coins. It also advises government departments on new designs for official medals and seals. Its members are appointed by the Queen on the recommendation of the Prime Minister and the Chancellor of the Exchequer.
Baroness Stuart was appointed chair for a term of five years from 1 March 2021 to 28 February 2026 and Mr O'Donoghue and Professor Ridley were appointed for a second term until 31 December 2023, while Professor Baines's second term runs until 30 April 2023.
Commenting on her appointment, the new Chair of the Royal Mint Advisory Committee, Baroness Gisela Stuart said:
"Being asked to Chair the Advisory Committee is an honour and I look forward to working with all members of the Committee as well as the Royal Mint and the Treasury."

From:
HM Treasury
Share: