Employment reaches record high
Official figures released today show the number of people in work has never been higher since records began in 1971.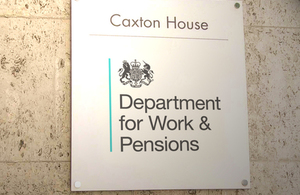 According to the Office of National Statistics, the employment rate is at a joint record high of 74.8%, with 31.95 million people now in work – an increase of 372,000 on the year.
This rise has been driven by full time work with average weekly earnings up by 2.1% including bonuses. Meanwhile there are 50,000 fewer unemployed people with unemployment remaining at its lowest rate since 1975 at 4.6%.
Secretary of State for Work and Pensions, David Gauke said:
"This government wants to give everyone the opportunity to succeed, regardless of where they live or their background.
"This is yet another strong set of record-breaking figures with employment up and unemployment down, fuelled by full-time opportunities.
"This is good news for families as we continue to build a stronger, fairer Britain."
Today's figures also show:
• the female employment rate is at a joint record high of 70.2%, with nearly 15 million women in work
• the unemployment rate for 18 to 24 year olds who have left full time education is 10.7% – a joint record low
• there are around 770,000 vacancies in the economy at any one time
Read the Labour Market Statistics – June 2017 from the Office for National Statistics.
Separate figures out today show 1.2 million claims have been made to Universal Credit. Of the 530,000 people now claiming Universal Credit, nearly 38% are in work.
Share: